OPERATING ROOMS LUMINAIRES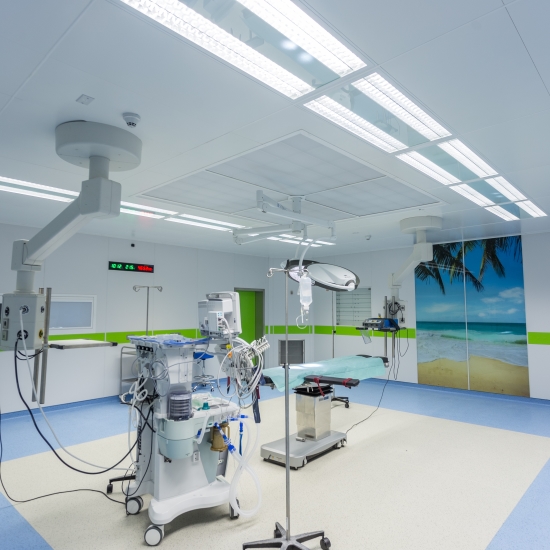 Designing an operating suite means first and foremost complying with the structural, technological and organisational requirements for the exercise of healthcare activities. The operating theatres are contamination-controlled environments where several factors influence the maintenance of surface and air cleanliness, including fixtures. The efficiency of the luminaires and the uniformity of the emission become a focal part of the design of these areas.
And it is precisely because of this controlled environment that FORALIGHT develops its lamps, designed to aid surgical activity, minimising visual fatigue and making work safer and more comfortable.
Operating theatre luminaires from FORALIGHTwith recessed installation in metal ceilings, are designed for all major modular structures. The precision construction of the luminaire body guarantees the degree of protection and perfectly integrated installation. The careful selection of diffusers, on the other hand, in addition to glare control also allows for maximum hygiene and cleanliness. The combination of these factors ensures that FORALIGHT operating theatre lamps respects entirely the current regulations.
---
it's a take
Capostipite della famiglia, nata per essere la miglior risposta alle richieste tecnico normative del settore ospedaliero. Da anni è la scelta di aziende leader nell'allestimento di sale operatorie, ospedali e camere bianche.
one luminaire, everywhere
A single solution for different modular facilities from operating theatres to ancillary areas. A flexible and adaptable fixture that always complies with regulations.
il must have in sala operatoria
RGB functionality and white lighting performance in one luminaire. An RGB+W luminaire developed and designed to make the most of the valuable space in surgical areas.